Facebook Ads for Beginners: Unlock the Power of Facebook Ads
The
Ultimate
Facebook Ads Blueprint for Beginners.
Savvy in 60 Minutes – Ads Live Same Day!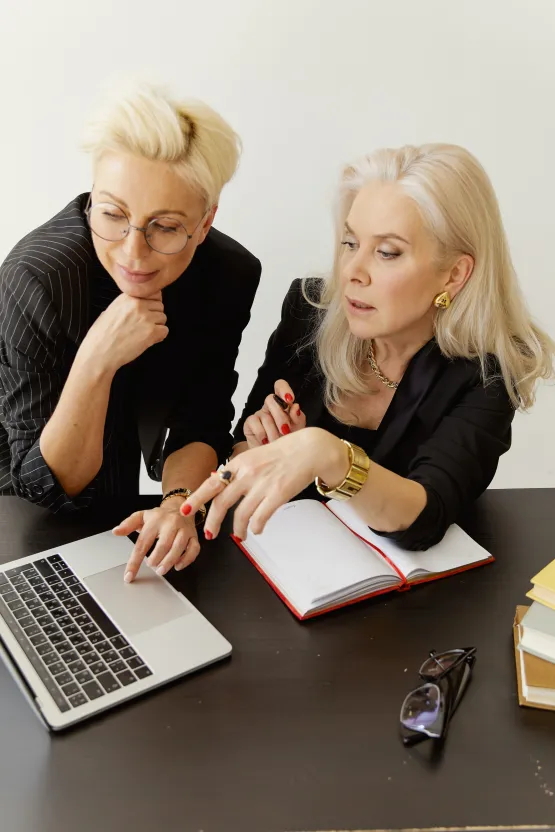 Get Facebook Ads Savvy in 60 Minutes
Introducing Facebook Ads for Beginners

4-Module Course
A self-paced curriculum designed specifically for busy entrepreneurs and side hustlers, covering essential Facebook Ads topics in just 60 minutes.

Ad Creation
Learn how to create effective ads that capture your target audience's attention and drive conversions, even with limited experience.

Targeting
Discover how to target the right audiences, ensuring your ads reach the people most likely to be interested in your product or service.

Budget Optimization
Gain insights on optimizing your budget to maximize results and minimize wasted ad spend, making the most of your advertising efforts.
Say goodbye to advertising struggles—enrol now and unlock your Facebook ads potential!
Introducing Facebook Ads for Beginners
Don't miss out on the benefits—master Facebook Ads today!
What's Included in Facebook Ads for Beginners? 4 Foundational Modules
Dive into four step-by-step foundational modules designed to deliver essential information directly and succinctly to busy business owners and side hustlers who value their time. Workbooks & Bonuses
Enhance your learning experience with actionable workbooks and valuable bonuses tailored to help you effectively apply the course content to your Facebook advertising efforts.

The Ads Community
Gain instant access to our thriving Ads Community, where you'll join like-minded entrepreneurs and receive ongoing support through weekly live sessions, ensuring continuous growth in your Facebook advertising journey.
Say goodbye to advertising struggles—enrol now and unlock your Facebook ads potential!
The Four Modules of Facebook Ads for Beginners
Unlock the secrets of Facebook Ads—enrol in Facebook Ads for Beginners today!
Unlock Bonus Content To Maximize Your Success How To Craft the Perfect Offer for Your Audience
Unlock the secrets to crafting offers that resonate with your audience. This bonus video will teach you what to say in your ads and how to get the most out of them using proven industry techniques. How To Set Up a Lead Generation Campaign
Designed for service-based businesses or those that thrive on leads, this module shows you how to collect leads within Facebook and move them through your sales funnel without costly CRMs. How To Set Up an E-Commerce Ad Campaign
Make running an online business easier by learning how to set up a Facebook Ad specifically for e-commerce. Discover the magic $100 threshold and how to market effectively for larger budgets.
Get access to our exclusive bonus content—enrol in Facebook Ads for Beginners today!
Join Our Exclusive Private Community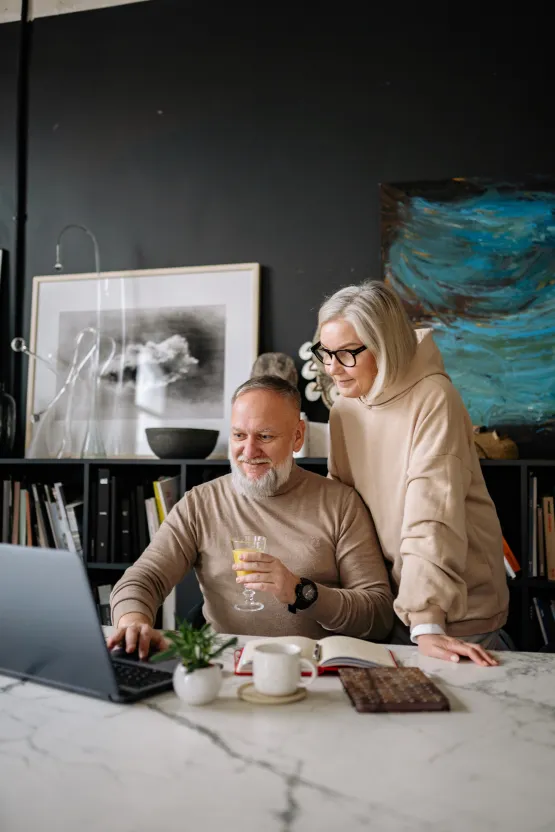 We understand the value of having a supportive network to ask questions and share ideas while running ads.
That's why we've created the Facebook Ads for Beginners' private Facebook Community for those who have completed the course.
By joining this exclusive group, you'll access extended learning, receive feedback on your ads before they go live, and have a safe space to ask all those "silly" questions.
Join our private community and supercharge your Facebook Ads journey—enrol today!
The Butterfly Media Promise
We believe in the value of our course and are committed to your success.
That's why we offer the Butterfly Media Promise: If you don't see an improvement in your ads within 30 days of purchasing the course, we'll refund the full amount—no hard feelings. We want you to gain insights, feel more confident, and have a strong understanding of running your ads.
If you're not satisfied, contact business@butterflymedia.marketing to request a refund.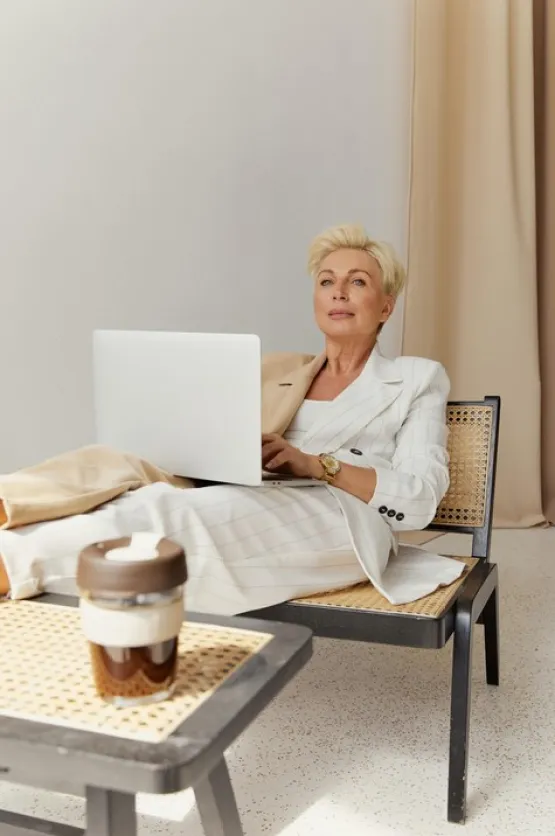 Enrol in Facebook Ads for Beginners with confidence!
Don't take our word for it!
Here's what our community is saying:
Frequently Asked Questions
I'm worried I don't have the time right now—do I have to complete the course in 60 minutes?
This self-paced course allows you to take it alone. You can binge-watch the content or break it into smaller sessions as your schedule permits.
How long will I have access to the content? Will my access expire?
You'll enjoy lifetime access to the course! We're constantly updating and adding new content, so once you're in, you'll have access to everything available now and anything coming soon.
I run a [type of business]. Will this course work for me?
Good news! This course is designed for all types of businesses—professional services, e-commerce, or brick-and-mortar. It's tailored for busy business owners, helping you get clear and up and running quickly.
I've bought other ad courses before and been disappointed. How will yours be different?
Our goal is to provide you with a comprehensive foundation to feel comfortable and confident using Facebook Ads. Drawing from 6+ years of experience, we've distilled the essential information you need to get started without the confusion or fluff.
What if I have questions or need clarification on something?
Our course is interactive, so you can leave questions and comments inside each module or join our Facebook Group for additional learning. You'll be fully supported throughout your journey!
Get started with Facebook Ads for Beginners and enjoy ongoing support!
Meet Your Expert Guide to Facebook Ads Success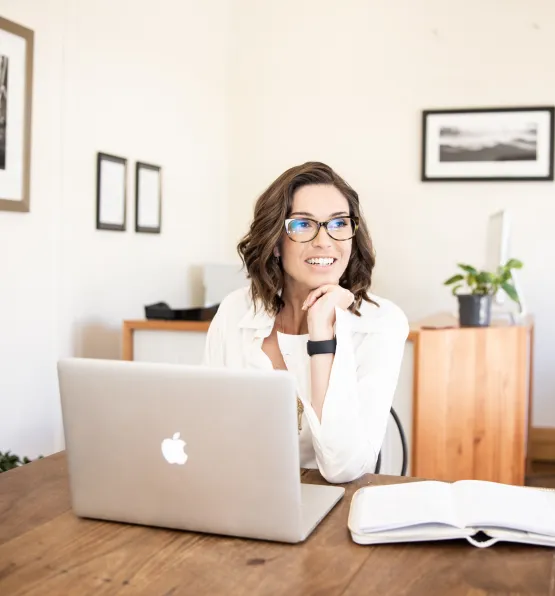 Hi, I'm Katrina, Owner and Lead Ads Specialist at Butterfly Media.
I help business owners like you scale their businesses without wearing themselves thin, using one of the most powerful tools—Facebook Ads.
When I started using Facebook Ads for business, I had no marketing experience, guidance, or idea of navigating Ads Manager. I invested tens of thousands of dollars and countless hours into creating, testing, and learning—through trial and error, mistakes, and wasted money. But it was worth it because Facebook Ads became the number one tool that helped me scale my business.
With over six years of experience in Facebook Ads, I've built an agency that consistently brings in 5-figure months on small budgets. Now, I'm condensing everything I know and sharing it with you without the hefty fees, so you can maximize your advertising efforts and grow your business.
If you're ready to learn, I'd like to teach you too. Let's bypass six years of learning and skip straight to the good part—the part where you confidently wield Facebook Ads to find buyers and customers.
Enrol in Facebook Ads for Beginners and learn from Katrina's expertise!